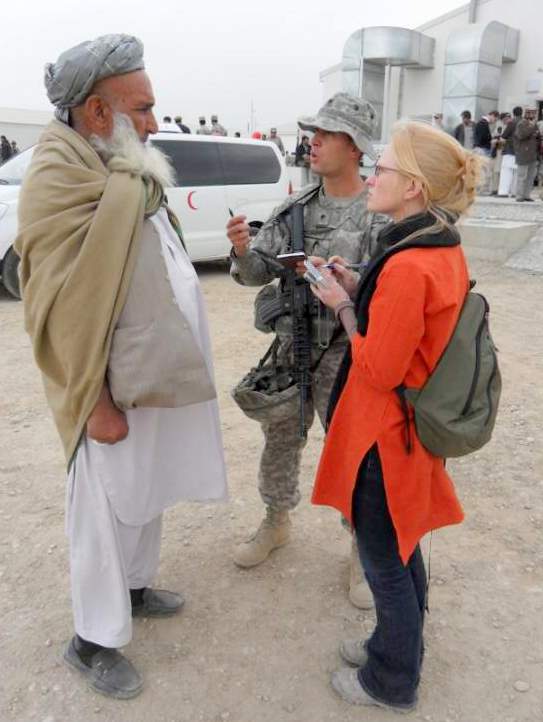 I'm a journalist with a career spanning 15 years, multiple continents and topics ranging from globalization to technology to conflict to politics.
I jointed Politico in April as deputy tech and cybersecurity editor, overseeing coverage of the tensions between technology companies, government and society.
Before joining Politico, I worked as an independent reporter and editor, and spent two years covering trends in business and regulation for The Wall Street Journal out of Washington, DC.
Before taking on the wilds of DC, I spent a decade years as a foreign correspondent in Africa and Central Asia.
I spent four years of that time reporting in Afghanistan: embedding with U.S. forces, traveling out to remote villages and holding both the Afghan and American governments accountable. In Africa, I covered everything from Ebola outbreaks, to technology startups, to issues with U.S. aid projects, to the inner workings of al-Shabaab and Boko Haram.
I started the whole journalism adventure with The Associated Press, then jumped over to the Journal in 2013 as its East Africa correspondent. I returned to the US in 2016 for a Nieman Fellowship at Harvard, where I spent the year studying the role of religion in conflict and global politics.

In previous lives (ie - my 20s), I covered advertising, theater and financial markets out of New York.
I grew up in northern Kentucky (we can argue about whether it counts as the South or the Midwest) and despite all the globetrotting, I still consider it home.
And since you asked, yes, I have indeed started a string of competitive potlucks around the world.